Master's program
"Cognitive linguistics"
Program training track: 45.04.03 Fundamental and applied linguistics
Master's program "Cognitive linguistics" is an interdisciplinary program where research is a major.
The program is aimed at training highly qualified researches of high demand for interdisciplinary cognitive language studies and practitioners in text analytics, text computer analysis, PR and advertising.
The aim of the program is to form fundamental knowledge about cognitive basis of language existence and functioning and skills of applying this knowledge in the sphere of cognitive and psycholinguistic analytics of communicative activity in various professional spheres connected with creating and analyzing texts.
Faculty of Philology
On campus education
Program duration: 2 years
Language: Russian
Program advantages

Particiation in Projects
Students get an opportunity to participate in large-scale cross-cultural interdisciplinary science projects on the basis of Laboratory for Cognitive Studies of language (a part of TSU International Centre for Research in Human Development) supported by different funds.


Access to unique equipment
Students have an access to high-technology modern equipment for cognitive and experiment-psychological research and an opportunity to receive consultations from leading Russian and international experts on improving their scientific works and projects.


Leading Partners
Program international partners are Center for Cognitive Science, New Bulgarian University (Bulgaria), Division of Psychology, University of Turku (Finland). Teaching at the master's program is provided by not only Russian, but foreign experts as well (A. Janyan, J. Hyona, R. Bertram and others). Teaching is offered in Russian and English.


Practical Training
Students may benefit from practical training in international (ABBYY) and big Russian (РИА Новости) corporations, international research centers (International Centre for Research in Human Development), in TSU services and departments, and get teaching experience at Faculty of Philology.

Areas of graduates professional activity:
Linguist – researcher,
faculty member in cognitive linguistics and PR-technologies,
language specialist in management, research, business and political bodies, as well as in any other activity area connected with creating effective texts, text analysis and text processing.
Short characteristics of the program content
The program consists of three basic parts: theoretical subjects, practice activity, and project and research activity.
Theoretical subjects enhance a wide spectrum of modern knowledge in information and communication, and relevant linguistic fields
"Linguistics in a system of humanities and natural sciences"
"Linguistic typology"
"Linguistic typology"
Professional cycle includes 2 modules:
1) Lingua-cognitive, research track including courses on
Cognitive linguistics,
Cognitive psychology,
Psycholinguistics,
"Concept-frame analysis"
"Experiment methods in lingua-cognitive studies";
2) Cognitive – discoursive, applied track including courses on
"Cognitive – discoursive studies"
"Cognitive modelling of PR-activity"
"Practical aspects of text-activity"
Students work on practical and research projects during two years supported by scientific advisors from the sub-faculty and consulting with leading researchers from other university partners and practitioners.
The program implies building individual learning paths, having practice training and participating in research and applied projects.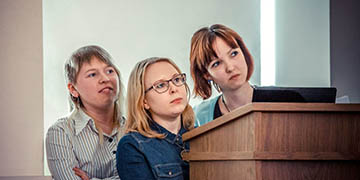 Partners
Laboratory partners participating in the master's program design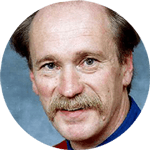 Jukka Hyona
, professor, PhD in Psychology, Head Division of Psychology (University of Turku, Finland). Moreover he is a member of the staff at TSU Laboratory for Cognitive Studies of language. One of the significant figures in cognitive psychology. His studies are focused at using eye-tracking method for research in various cognitive functions connected with visual perception, including reading and understanding, multiple object tracking, attentional guidance and recognition of stimuli at the peripherals. The most significant Jukka's scientific contribution is studying eye movement functions and visual attention are controlled by our consciousness while reading. A member of three expert research committees in Lithuania, Slovenia, Sweden and is a member of Academic writing quality management committee (COST Action IS0703). According to Web of Science, his h-index is 31 (a total of 2327 citations); according to Publish or Perish, his h-index is 41 (a total of 5013 citations).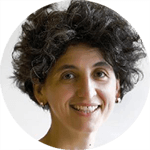 Ute Barbara Gabriel
, professor, Department of Psychology, Norwegian University of Science and Technology, Norway. Ute Gabriel is an outstanding scientist in experimental psychology, neurolinguistics and psycholinguistics, specializing at grammatical language phenomena, referential gender speech specification, and bilingualism issues. For the last 5 years she has 396 citations in Web of Science (h-index – 11); in Google scholar — 592 citations (h-index – 13)
Program resources
For performing experimental lingua-cognitive works students use equipment and software provided by Laboratory for Cognitive Studies of language (http://cognitio.tsu.ru/), resources of International Centre for Research in Human Development (http://lab.tsu.ru/cognitivestudies/) and of other academic partners.

Employment assistance
The master's program graduates currently work at the sub-faculty General, Slavic-Russian linguistics, Laboratory for Cognitive Studies of language, TSU International Centre for Research in Human Development, other TSU departments, The Institute of International Education and Language Communication at Tomsk Polytechnic University, study at postgraduate program "Theory of language", continue their education abroad.

Application conditions (education requirements, entrance examinations)
Russian education institutions graduates and foreign citizens are welcome to enter the Master's program.
For entering the program BA, specialist or Master's diplomas are required. Humanities have an edge on other graduates.
Exam on fundamental and applied linguistics.
Interview on the major topic.
Interested?
Apply Right Now!
Contacts:
Program supervisor: Rezanova Zoya Ivanovna, Doctor of Science (PhD) in Philology, professor, head of the sub-faculty General, Slavic-Russian linguistics, 8 (382-2) 534-899, rezanovazi@mail.ru
Program manager: Dolganina Anna Alekseevna, Candidate of Sciences (PhD) in Philology, education and methodology specialist, 8 (382-2) 529-846, plotnikowa.anna@gmail.com.
© 2017 Tomsk State University
Tomsk State University, 34 Lenin Avenue, Room 19 (dean's office), Room 23 (sub-faculty General, Slavic-Russian linguistics and classic philology), Tomsk, 634050, Russia.